Rattlesnake Ready, LLC Services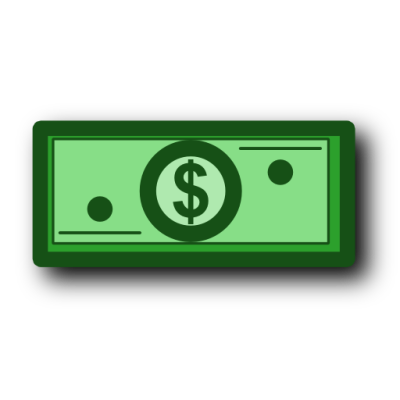 See descriptions of the available services below. Pricing for the services are within the corresponding green boxes. For each service we take the following forms of payment:

Cash, Check, Cards (Visa, Mastercard, Discover, American Express) as well as Paypal. *Cash or check is preferred.*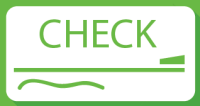 K9 Rattlesnake Aversion Training: ​​​​​ NEW DOGS

For 1st-time dogs, I offer rattlesnake aversion training in the following:
Private lessons: I come to you!!!

Private group: I come to y'all!!!

Clinic: Y'all come to me!!!

​

​​



Pricing:

Private lesson/groups:

$100.00

for 1st dog,

$80.00

/each additional
Clinics:

$80.00-$90.00

/dog
​
**Depending on distance/number of dogs, some travel fees may apply**
​

Further Descriptions...


Private lesson : I come to your own yard and train your dog 1 on 1, at a time convenient for both our schedules. This is recommended especially for those who are most concerned about their dog encountering a rattlesnake on their own property. This way it is extra realistic and both you and your dog are comfortable. These are typically available throughout the week.

Private group : I go to the host's (yours or a friend's) yard and will train all of your group's dogs there. Groups typically include small dog clubs, a group of friend's dogs, neighbors all interested in the training, etc. This is available during the week and on weekends.

Clinics : A veterinary office, kennel, property owner, etc hosts me for a full weekend, day, or half day and dogs are scheduled in 30 minute increments and show up at their scheduled slot. Contact me to find out if there will be a clinic in your area soon, or if you would like to schedule one yourself!

***In all cases, the training methods are the exact same. The lesson is still 1 on 1, and 1 dog at a time. The only differences are location and structure of the day. ​


K9 Rattlesnake Aversion Training: ​​​​​​ REFRESHERS ​​

Also called "Follow ups" - For dogs who have been trained by me previously, these lessons are available which are simply a brief test to make sure the dog remembered the lesson from the first time. I recommend dogs be trained and then undergo the follow up lesson each successive year since the original training, and just before spring (start of snake "season"). Of course, you are welcome to test your dog if you feel the need at ANY time after the first training!
Pricing:

Private Follow Up:

$50.00

for 1st dog,

$30.00

/each additional 
Clinics:

$30.00-$40.00

/dog
​
​
​

Educational/Awareness Presentations

Looking for a speaker at your next event? I am always willing to do presentations about pet safety, rattlesnakes, my business, etc. and can do an engaging powerpoint with a fascinating exhibit to go along with it.
I've spoken at schools, various clubs including Kiwanis, Rotary, pet clubs and camps, local dog clubs, animal shelter events/fundraisers, pet CPR courses, etc. Contact me for details!
Pricing:

These are

FREE

. Please inquire!
​

Rattlesnake Ready, LLC t-shirts!!!

These are great quality, Next Level tri-blend (very soft) shirts, and are available in XS, S, M, L and XL (2X-3X also available, inquire). The design is screen printed, the colors won't wash out anytime soon. Contact to purchase!
IN STOCK!

*Very limited quantities.
Color: Heather Grey or Vintage Black
​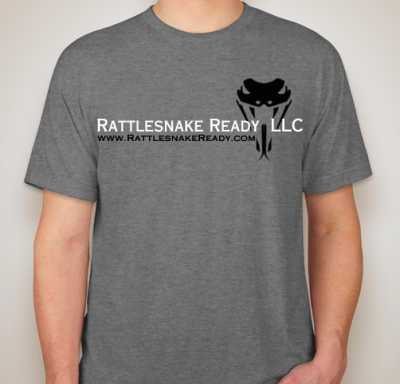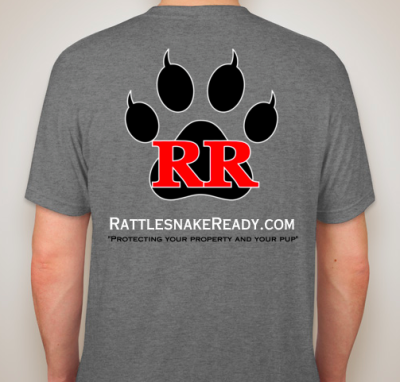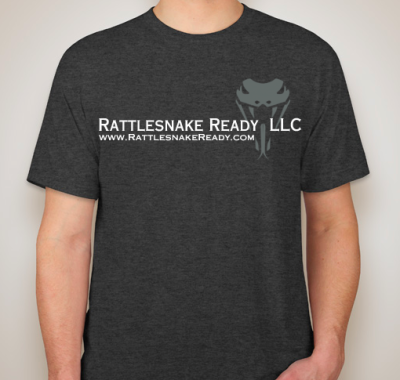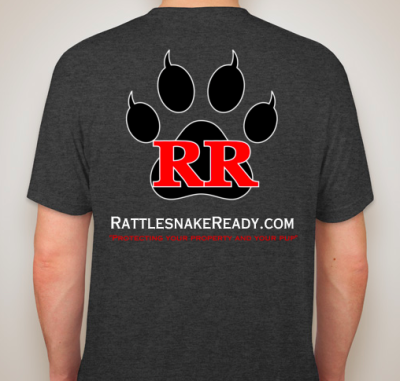 Rattlesnake Ready, LLC Hats

Custom leather patch trucker hats with Rattlesnake Ready, LLC logo. These hats are super good quality and look awesome.
IN STOCK!

*Very limited quantities.
Color/Style: Charcoal front & White mesh back, snap-back (1 size fits all)
​